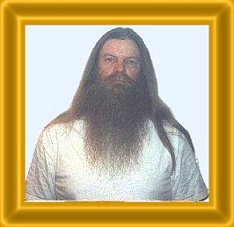 My name's Don and I am lucky enough to live and work in Hawaii, on the beautiful Kona Coast of the Big Island of Hawaii. I currently live with my Golden Retriever/Rotweiller puppy, called Pua, on the lush slopes of Hualalai, a dormant volcano, these green slopes overlook the village of Kailua-Kona , the business and population center for this side of the island. It is also the primary tourist destination for the Big Island. From the slopes of Hualalai you can also see the Honokohau Small Boat Harbor, home to one of the finest sport fishing fleets anywhere in the world.
The Kona District is also famous for being the only spot in the United States where coffee is grown commercially. Kona Coffee is known world wide as one of the finest gourmet coffees available.
I own and operate my own landscape maintenance business here in Kona, and since it is a one man operation it keeps me really busy. When I do get some time off my favorite pastimes are snorkling and scuba diving. The warm, clear waters of the Kona Coast offer a multitude of facinating dive opportunities for either the boat or shoreline diver. There are many local dive shops which offer a variety of dive tour packages, from one tank dives to week long dive adventures.
There are so many beautiful and magical places to experience on this island, I will try to spotlight a different one regularly, so here's your chance to experience paradise with just a click of your mouse, ENJOY!

Here's a couple more pages I just finished, showing some of the snorkling possibilities here..Kealakekua Bay and Kiholo Bay

Previous pages will be found here as they become available.
In addition to the beautiful "natural" places to enjoy on my island, there are also many historical and man made sites that are well worth a visit, here again I will try to add new sites to this page on a regular basis. So just click here and enjoy the tour.

Just a warning, there are a lot of pictures on some of these pages and they may take awhile to load, please be patient. Mahalo!

Click here to view previously visited sites.
No work about the Hawaiian Islands would be complete, at least in my opinion, without the inclusion of some material from Don Blanding, sometimes refered to as "The Poet Laureate of Hawaii". I have included a few of his poems, (my favorites of course) and some of his beautiful pen and ink illustrations. I really enjoy his work and I hope you will too. Just a word of caution..Some of these poems are pretty long..So kick back grab a mug of something cold (or hot) and prepare to be carried away to paradise. And be sure to click on any illustrations to see them in a larger and more vivid format. Okay..let's begin with... An Island Of Your Own
If you are lucky enough to have a trip to "my" island paradise in your future and if you are not thrilled with the prospect of being crammed into a high rise "tourist coop", I would strongly recommend checking out a vacation rental offered by a friend of mine.. It's a very nice little unit in a beautiful and serene location. A wonderful place to come "home" to after a day of exploring some of the places you've seen on these pages..Send me an email for further details and pictures



My purpose for this page is to help introduce people to the Hawaii that I have grown to love in the twenty years that I have lived, worked and played here. This will be a strictly personal point of view, so if you don't happen to agree with my point of view, thats just fine. As I develop this page I intend to aquaint the reader with some of the lessor known aspects of this incredibly diverse Island, including it's facinating history, and culture, geography, the usual tourist stuff and some things that are less obvious. I hope you will check back form time to time and see how it progresses.

ALOHA a hui hou.

If you have any comments or questions please hit the
button and let me know.



Click here to visit site







DaGecko's Guestbook


ALOHA & MAHALO

Design by Pammie
As a gift for daGecko
Please do not use without permission